Is your dog chewing up the house? You're not alone!
Funny Photos of Dogs Chewing Things
and Making a Mess of the House
Chewing, ripping, shredding, tearing up and generally destroying stuff is as normal for dogs as tail-wagging. If you have a dog, expect chewing.
Chewing is a form of occupational therapy to relieve stress and release energy for dogs.
Do you think this is funny?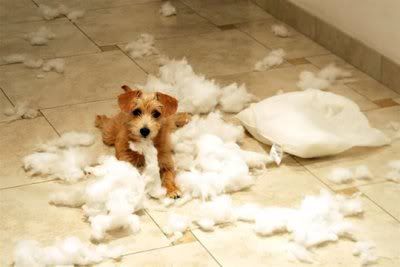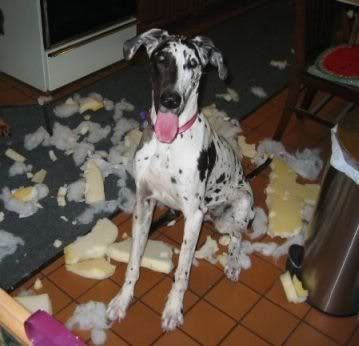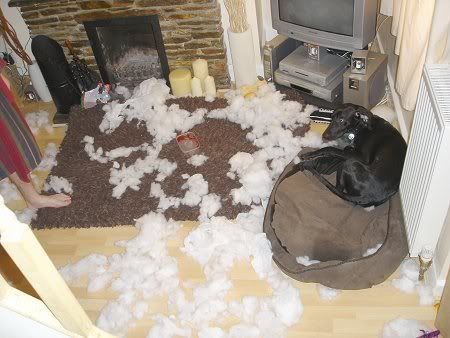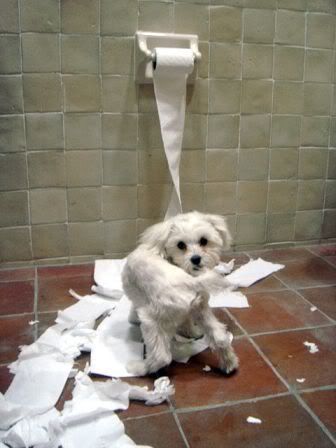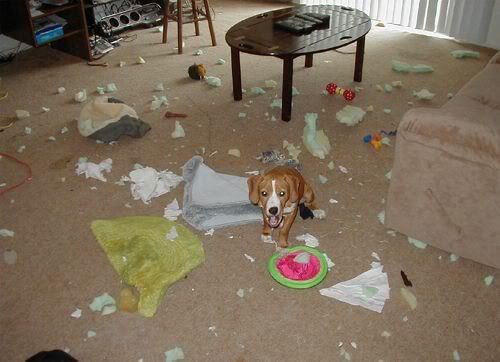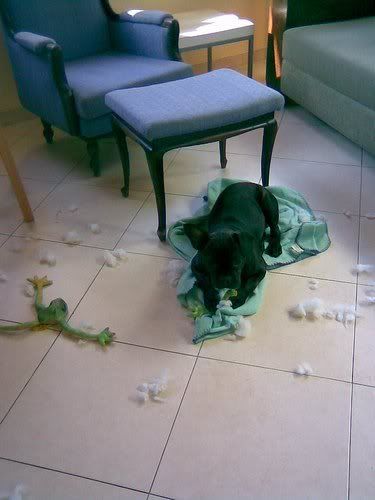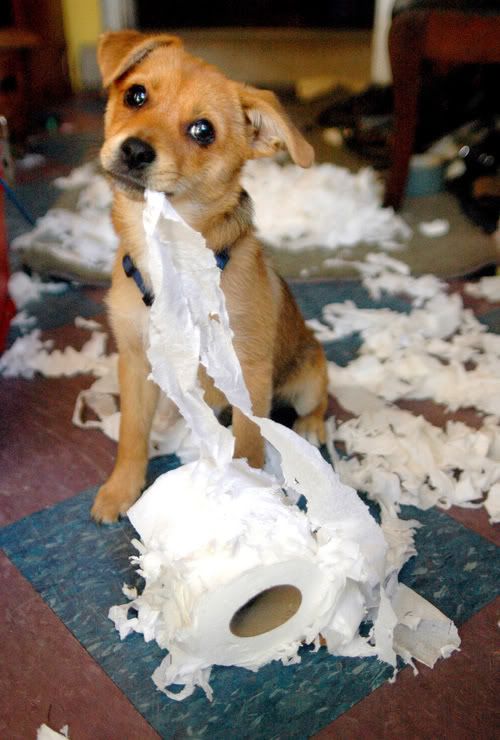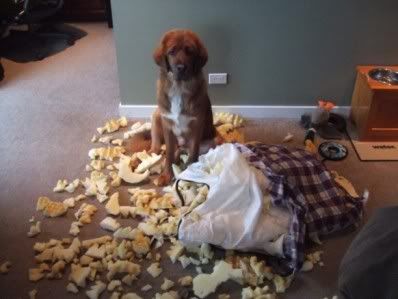 Just like children, canine companions will select favorite toys. Whether your dog has a "favorite teddy" he sleeps with, or a squeeky toy she rips to shreds, be sure to provide a variety of toys to play with and enjoy. Since he will now have a variety of approved things to chew, he will learn to chew and play with his own toys - and not yours.
---
The lowest prices on many DOG TOYS are on the internet at www.i-pets.com
Since 1998 Internet Pet Supplies has sold high quality, made in the USA rawhide dog bones, dogs chew and treat items for your companion animal.
Index:

• Home page / dog bones
• Rawhide dog bones
• Pressed rawhide dog bones
• Munchy treats, crunchy treats
• Pig ears
• Deer antlers
• Chew toys
• Greenies
• Cow hooves, bully sticks & parts
• Funny Photos
---
Sponsored by:

•• Internet Pet Supplies
•• Pet Factory


Fun links:

•• funny pets
•• The Pet Blog
•• corsinet.com
---
contact: fun.pets at gmail.com
---